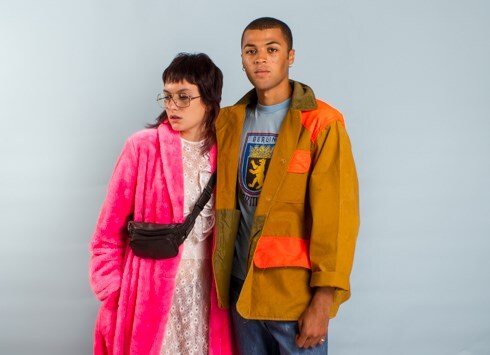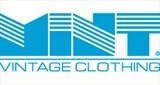 London, UK
Mint is renowned for our unique collection of fashion-forward vintage. Our carefully selected products...
Survival Guide for changing weather + Mid season sale bargains!
The weather we are experiencing in London at the moment is quite frankly a fashion nightmare. One day it's 20 degrees and we head to the park with our winter coat on our arm, the next day it's 6 degrees and we almost freeze to death in our denim cut off's. The sunglasses remain in the handbag until it has been cold for 6 days in a row, we take them out, and voila, the sun is back and we walk around squinting. How to dress for this silly weather is a science in its own but we have done our best to put together a in between season survival guide. And with the mid season sale blooming there sure are some bargains to be picked up here!!
Survival tip 1: The spring knit
Is it a jacket or is it a cardigan? It can be both! This amazing 50' knitted wool jacket is the perfect in-between item. It looks like a S/S piece with its nautical references and bright colour but the high quality wool will keep you warm on even the coldest days!


Vintage 50's knitted wool jacket from Mint, WAS £65 NOW £48.75
Survival tip 2: Layer me lovely
This gorgeous tan suede cape is perfect for layering. On it's own it's simply a stunning spring jacket but stick a wool jumper underneath and it still looks fresh and springy with it's short sleeves.


Vintage 70's sude cape from Mint, WAS £60 NOW 45
Survival tip 3: Make room for change
A big bag is a must for this time of the year and with the rucksack being a huge trend right now it's what we want. This is where you keep that extra cardi or jumper, as well as your sunnies, so that you can quickly react to changing weather.


Brown vintage leather rucksack from Mint, £35
Black vintage leather rucksack from Mint, £40
Survival tip 4: Pastel legs
If you like us have been swearing over the boredom of our black leggings this is one for you. There are coloured leggings all over the highstreet right now and we're going for all the pastels. Ditch the black and head for the colour, without sacrificing your legs turning in to ice sticks.