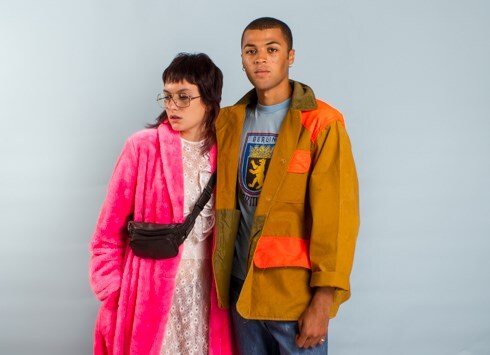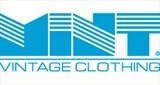 London, UK
Mint is renowned for our unique collection of fashion-forward vintage. Our carefully selected products...
The MINT Festival Edit
The festival season has kicked off and so has summer! A few days of sunshine and all we can think of is hanging out on a big field with our sunnies on and our favorite band playing before us. Festivals are the ultimate opportunity to test new water with fashion as pretty much anything goes, but we think the true inspiration for what you wear should come from what's on your iPod, marrying music and fashion in perfect festival harmony!
Here are our top tips for this year's best festival looks – whomever you're dying to see on stage!
50's Bombshell
You have a vast selection of head scarves and polka dots, can't wait to get your next tattoo and like rocking out to everything from Carl Perkins to Peggy Sue . This year you want high waisted denim shorts and an original Hawaiian shirt tied up just above the waist!

Vintage denim shorts by Wrangler from Mint, £35
Vintage Hawaiian shirt from Mint, £28
60's twee
You are fairly annoyed that you can't take your kitten Pop with you, but at least he will guard all your mix tapes. In your Pan-am inspired case you carry Vivienne Westwood ankle wellies and an old school white iPod dominated with girl groups such as Best Coast and The Like. With the huge print trend this season, you will be rocking your 60's shift mini dresses in florals and graphic prints!

Vintage 60's shift dress from Mint, £45
70's hip
For you, it's all about achieving the genuine Woodstock festival feeling. Maxi dresses are a must and this year you opt for Aztek and mexicana inspired ones. You prefer to go barefoot but in order to keep those feet safe you have invested in a pair of Swedish Hasbeen's. Truth be told, you dance to everything but can't help secretly wishing that Jim Morrison will step out of his grave and sing you a hymn as night falls.

Vintage 70's Mexicana printed maxi dress, £60
80's rave
Nothing gets you going like a jumpsuit but with the weather report advising against anything that cover your legs your next best option is a playsuit. This one has got neon panels to the front so it doesn't matter if you loose your glowsticks and should the opportunity arise to have a swim, it alters as a swimsuit! For two days, you pretend the Hacienda never closed down and if your friends loose you, they know they will find you in the dance tent!

Vintage 80's sport playsuit from Mint, £40
90's grunge
It's official, the 90's is back! Your hair is dip dyed in pink, your flatforms are higher than the highest of Buffalo's and you love nothing more than distorted guitars and a howling Kurt Cubain. Stay away from the cargo pants, whatever you do, and invest instead in a cute 90's denim mini skirt. The bomber jacket is of course a must and this one is in pure silk so it will keep you cool in every sense of the word. So there you go, all that's left now is booking those tickets!

Vintage 90's denim mini skirt, £35
Vintage 90's tee from Mint, £25
Vintage silk bomber jacket from Mint, £40