NEW SPRING STOCK NOW AVAILABLE!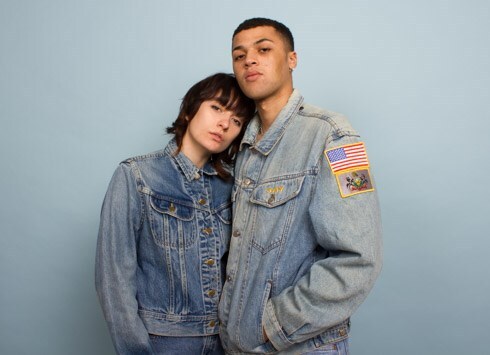 London, UK
Mint is renowned for our unique collection of fashion-forward vintage. Our carefully selected products...
Va Va Varsity
With the massive sports trend hitting this season we think the varsity jacket is the perfect item to finish off the look (without risking looking like you are actually going for a jog). It's such a classic piece we just had to dig out some photos from our favourite 80's teen movies featuring the legendary jacket. Be careful with taking too much inspiration though, this time around we are looking for a luxe look and minimalist styling!
Ferris Bueller's Day Off: Matthew Broderick rocking his varsity in 1986


Ferris Bueller's Day Off: Matthew Broderick rocking his varsity in 1986
The Breakfast Club: The popular guy, 1985

Pretty In Pink: The too-cool-for-school Molly Ringwald shows us how it's done, 1986

Grease: The Pink Ladies, 1978


Vintage 70's varsity jacket from Mint, £65

Vintage 80's varsity jacket from Mint, £60

Vintage 50's satin varsity jacket from Mint, £60

Vintage mens varsity jacket from Mint, £80

Vintage 70's varsity jacket from Mint, £65