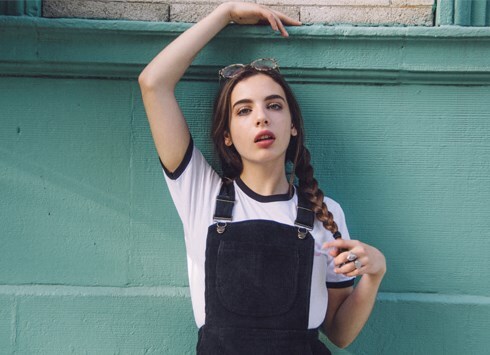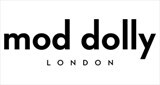 London, UK
Welcome to Mod Dolly- a premium and contemporary clothing label based in London. We design for the girl...
Blogger Interview- Dunya- Dearest Deer
Some of you may have already seen our super awesome collection with the gorgeous Dunya from Dearest Deer . We caught up with her for a quick chat!


1. Hi Dunya, introduce yourself to us!
My name is Dunya, I'm 21, just finishing my final year at Sussex in Brighton, and will shortly be moving back to Surrey for the summer!
2. How long have you been blogging for?
I started blogging in July of 2012, so it's been less than a year, and I'm really proud of what's happened so far, and excited for what's to come too.
3. What made you start your blog?
My friend Carrie (from WishWishWish) was a huge inspiration; I'd always see her blog posts and think how beautiful she and her surroundings looked, it also made me think it was a realistic possibility knowing I had a friend who was so successful, and she very kindly, has helped me along the way, too! Aside from that, I thought it would be a nice hobby, to learn something I've always thought I'd like to do but never tool the plunge to.


4. Any blogging tips for new bloggers out there?
As I'm such a new girl to the scene myself, I think it difficult to really give any advice, as I'm still learning so much! All I can say is to be yourself, go about things the way you want to, and you never know, that might just be the "niche" that makes people stop and really appreciate what you write and take photos of!
5. Do you study and/or work?
I've just finished my degree (eek!) at Sussex University, and I'm hoping to find a job in London over the summer.
6. What's your dream career/any aspirations?
It's not very related to my blog, but I'd love to work in something that helped improve people's lives in some way, I think I was destined to be a little helper! And hopefully to continue taking photos as I go, as it's really become more than just a side hobby.


7. How would you describe your personal style?
Somewhere in between cutesy and cool; I can never quite work an "edgy" look, nor a head-to-toe adorable outfit, so I'd like to think I balance in the middle somewhere!
8. What's your favourite piece from the Cosmic Girl collection you modelled for us?
I really love the strawberry/check pinafore, and I have to be cheeky and also mention the sparkly midi dress – it's such a lovely dress, and I'm so pleased to have had the opportunity to model the look book for Mod Dolly!
Thanks Dunya! We think she's the perfect face to the collection, shop it here now!