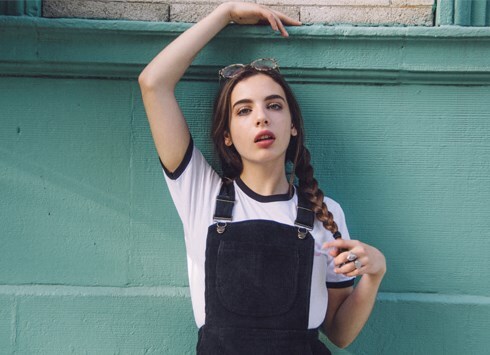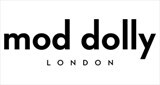 London, UK
Welcome to Mod Dolly- a premium and contemporary clothing label based in London. We design for the girl...
Mod Dolly website Launch Tea Party!

Finally the Mod Dolly Summer Tea Party was held on the 29th of July at the Tea rooms, Stoke Newington! Apart from the intervals of heavy showers the day turned out to be a huge success bringing together bloggers, media and fashion lovers alike. It really lovely to meet lots of new people while bonding over afternoon tea and I felt so flattered that some had travelled really far to join in with the festivities!
Basically the idea to hold a party came about when I collaborated with Olivia Purvis from What Olivia Did, the photo shoot (shot by the wonderful Kitty Gallannaugh) and mini collection were created purely for the new website and I decided that holding a little tea party would help me get the word out about Mod Dolly and let people know that my website was re-launching very soon. I've never really launched Mod Dolly properly and the website revamp and blogger collaboration seemed like the perfect reason to celebrate! Since the dresses and playsuits were only created for promotional uses I hadn't planned on selling them, however since there's been so much interest in them, I decided to add them onto my ASOS Boutique for anyone who wants to purchase!
I'm actually wearing the Rosemary floral dress with contrast gold button front, it's one of my faves, I don't think you can go wrong with floral prints really plus I got loads on compliments on it! :)
Afternoon tea was served by the lovely ladies at the Tea rooms who served up a range of handmade mini cakes including; orange chocolate square sponges, glazed lemon cake and half scones with clotted cream smothered in their famous homemade jam. Sandwiches were also available featuring a range of fillings from salmon and cream cheese to cucumber, ham and egg all served in square pairs and without the crusts of course! Our guests drank prosecco along with tea and coffee served in charming miss match china teacup and crockery. I only managed to grab a few bites at the end as I spent most of the afternoon talking to everyone but believe me everything tasted absolutely wonderful and the tea rooms is fast becoming one of my favourite little places to eat in London! Stoke Newington is definitely a place I'll be coming back to soon, I didn't realise how lovely the place really was, it's linned with lots of cool coffee shops, vintage outlets and little boutiques! I'd love to live there as its also round the corner from Hackney downs which I've yet to explore!
What I love about meeting fellow bloggers and small indie business owners is the mix of fashion and style you get to see all in one place! Notice throughout the blog post that shades of green seemed to be the colour of the day! Each and everyone is to their own style and there wasn't an outfit I didn't want to borrow something from. My friend Lilly had come wearing a DIY shirt in which she had attached little pom poms onto her black collar, simple but REALLY effective and such a clever little idea that I would of never even thought of! Sophie from Crown & Glory Accessories was wearing one her own label glitter star headbands which was so cute and Wendy and her friend from Something Indie were sporting some mint chiffon beauties from her own shop. The Strawberry sisters were definitely wearing some of my favourite outfits of the afternoon, the quirky print Donald duck dress was too sweet and I loved the floral crown. My next official buys are probably the pink polka dot playsuit worn by Lucy from Shiny thoughts blog, it's so retro and just up my street and the dahlia floral cut out dress worn by singer Bryone Foale! It was so nice to meet everyone; I managed to arrange a few blogger meet ups including securing a very special collaboration which I'll be telling you about very soon!