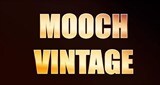 Rotherham, UK
As seen in British Vogue. Vintage Boutique showcasing fabulous handpicked clothing from the 1950's...
Lets Talk Blazers
Over the last few days I have been listing a lot of blazers, and that is quite simply, because they are fab! A good blazer can change any look from sophisticated to edgy. Depending on what bottoms or what shoes you have on, a blazer will finish any style off perfectly.
I have pulled a few samples off our page to show you the magic of a blazer, and I don't say magic lightly. Maybe I'm a little light on the word fab, because, well I describe everything as fab. But everything is fab, so nevermind.
Anyway, look #1.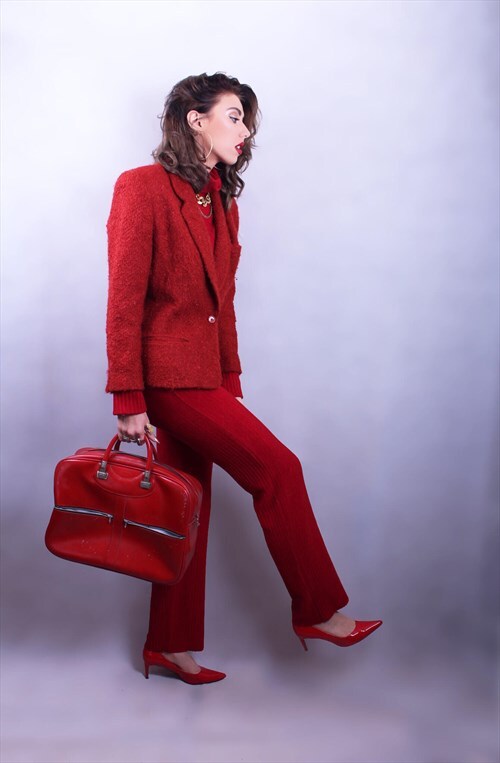 Anne Klein is brand that goes fairly unnoticed, but i'd be pretty surprised if you couldn't find any of the brands jackets in true vintage stores. And actually in the mid 80's Donna Karan was head designer! So an interesting brand, and always beautiful blazers. This one is a single breasted 80's piece with nice chunky shoulder pads. Styled totally with red for an incredible power dressing look!
Look #2.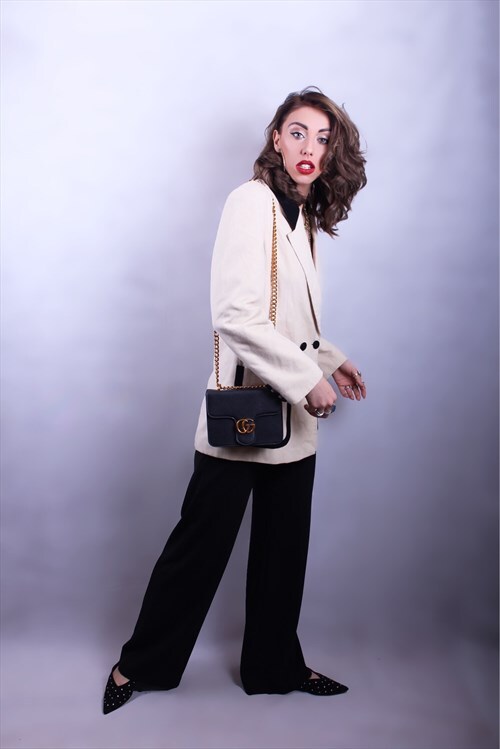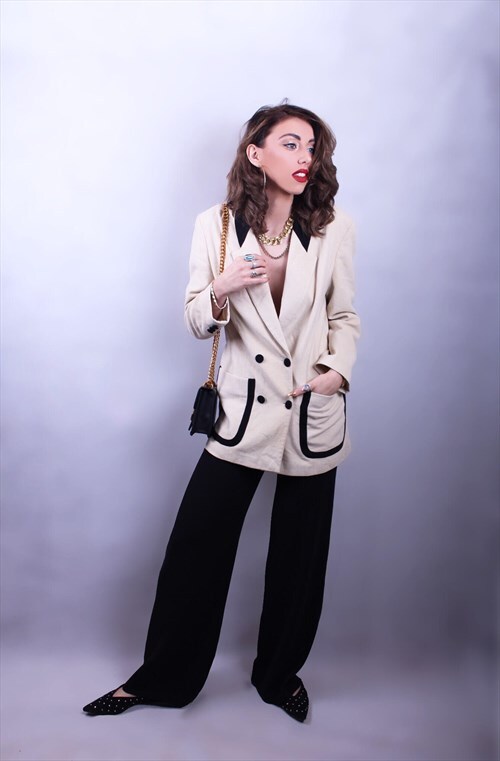 This is just a real simple, buttoned blazer and trouser, all over loose fit look. But it is so effortlessly stylish. You could easily swing into a swanky cocktail bar, or peruse around the city in this comfortably. A really good example of less is more!
Look #3.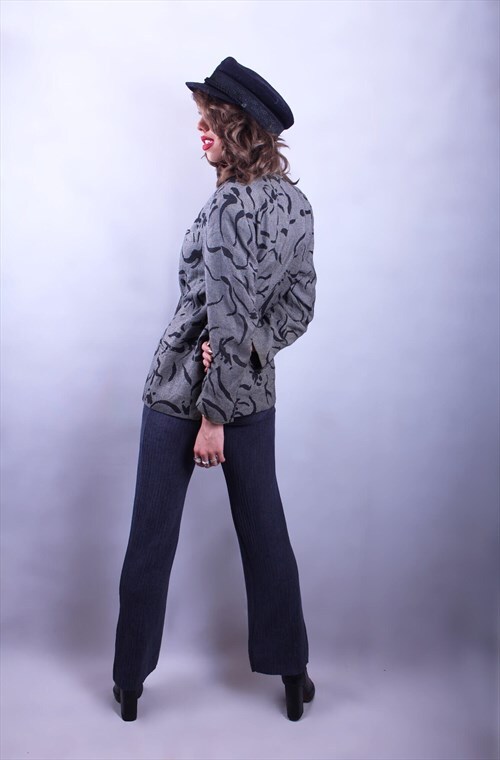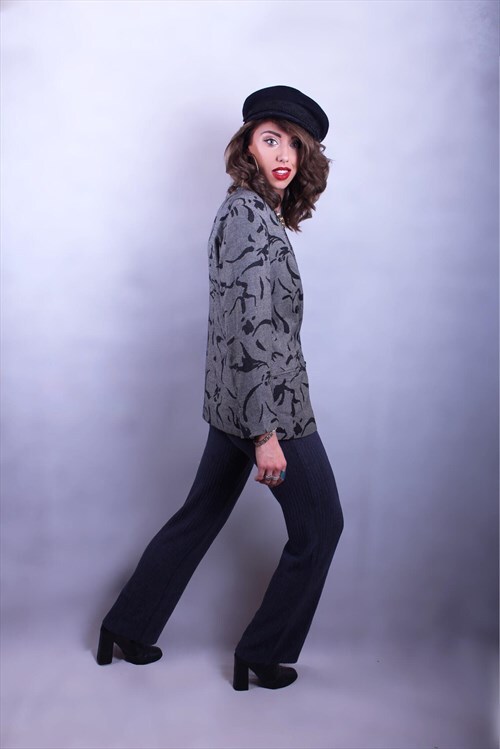 Even though all three of these blazers were worn with trousers, theres a huge different in style. This one has an edgier feel to it. Worn with a nautical cap, chunky boots and ankle grazers. But also lets face it, a hat can totally alter the dimension of any outfit (a good investment.) A big yes to blazers, and we haven't even started talking jeans yet!
Which look is your favourite?
Thanks for reading our blazer babble xox