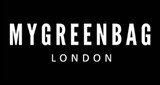 London, UK
Use code: SUMMER30 for 30% off your purchase! My Green Bag brings together the best of London Street...
Behind the scenes...
We wanted to give you a little sneak peak at what goes on behind closed doors, into the mysterious world that is My Green Bag…you might think the pictures below just show us manipulating our office into a product photo shoot space but you're wrong! The pictures below show sheer innovation.
I know right? We're firm believers in making the most of what you' got. That's why we design unique and fabulous handbags that aren't just a part of your outfit, oh no, they are the centre piece. Obviously we don't want anyone to go without, so we're offering free shipping on all our bags till the end of march with the cleverly coined code AIRMILE10, just use it at the checkout to claim your prize…and in the meantime a big hello from the gang! Yay :)