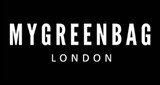 London, UK
Get 20% off with code SALE20 at checkout. My Green Bag brings together the best of London Street style...
Carry On Summertime
Take note from our favourite classic Carry On films and head to the seaside for your perfect postcard picture. Though be careful when doing your stretches, we don't want any escaping bikini tops! Sorry Barbara Windsor.
So if your plans are to head to the beach this weekend to soak up the British heatwave then make sure your bag is big enough to carry all your necessities!
Bag your favourite summertime read and relax on the beach or pack your crocodile lilo to enjoy the waves. Our collection of large rucksacks, totes and satchels and sure to be your best beach accessory.
We recommend the Large Vintage Style Leather Tote as it is extremely versatile, big enough to carry your bucket and spade but not too large to be an inconvenience, this bag adds a classic spin to your look and won't date! Check out our website and Asos Boutique to see all our stock and our independent labels.
Don't forget your sun cream!