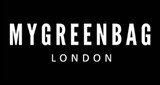 London, UK
Get 20% off with code SALE20 at checkout. My Green Bag brings together the best of London Street style...
Coachella music? Festival

I am not the kind of girl who loves music festivals and dies for a beer while sitting in the middle of a sand square crowded of semi-wild dogs (at least in the few I attended in Spain it happens like this). No, definitely I am not. I am most like the one who is sitting in a comfortable chair in a pub while enjoying a glass of white wine or a cocktail. But despite all this I would love to attend someday somehow to Coachella Music Festival. It may be possible that the fact that it takes place in California and that you can find yourself dancing between Leo (Dicaprio) and Poppy (Delevingne) is a great plus. But what about the music? because honestly, there is somebody still thinking on Capital Cities, Muse or The Empire of Sun after I named 'Leonardo Dicaprio'? OK, it helps, a lot, I agree. But the je ne sais quoi of this event it's due to the whole atmosphere of fashion, sun, brands parties, celebrities and FINALLY music.


Hilton's sisters


Jared Leto


Cara and Poppy Delevingne


Selena Gomez
Fashion? Somebody could ask me. Yes, fashion. Coachella is the sanctuary of one well-known trend: the bohemian "Hippie Chic". And this unofficial dress code is followed by all the attendants knowing that their looks may be featuring in the street style posts of Elle, Vogue, Glamour… All this happens, obviously, with the likes of Guess, Lacoste, Forever 21, Marc Jacobs and others throwing big parties and afterparties.


Lacoste Desert Pool Party


Guess Hotel Coachella Party
This year the stars of this trend seem to be the middle boots, playsuits, saddles, rucksacks, floral and aztec dresses and Kimonos. Ok, nothing new. This is the basic base of a bohemian look. The really important point is how they combine all this stuff and how they introduce new street trends as crop tops, socks and pool slides (or sandals), jelly sandals and turbans in the festival outfit. And all that, ladies and gentlemen, is what I am going to show you now:


jelly shoes+midy skirt


turban+ crop top


hats and LOT of jewllery=must have!


Black Sude Boho Bag here .


Carpet boots here + Aztec satchel here


Take care!!
MGB xx
*all Pinterest pictures