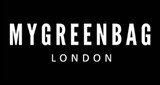 London, UK
Get 20% off with code SALE20 at checkout. My Green Bag brings together the best of London Street style...
Dress up for the season!
The sun is up and bright! So we have selected a couple of essential backpacks to have for this weather.
The Tan Leather Backpack perfect if you are going for the boho chic look. spacious to carry all your daily essentials and super trendy and comfortable to carry it around either you are going to the park or a city walk.
Our Aviator Backpacks come in a array of colours. Sturdy and comfortable, can more a lot more stuff than you could think from the picture. One of our best sellers and perfect for the retro city look as well as travelling.
Keep checking our blog for more selection of backpacks, satchels and holdalls for the season. Love fashion, love My Green Bag xx