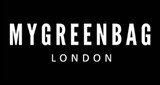 London, UK
Get 20% off with code SALE20 at checkout. My Green Bag brings together the best of London Street style...
Exposition at London Metropolitan University!!
Hey Guys!!
We spent 3 fabulous days at London Met Uni for an exposure!
We really enjoyed it, meeting a lot of gorgeous people, new fans? new friends? new customers?
Hope you liked this time with us and will keep in touch with us!
We will probably come back there to see you again!
Thank you for everything!
Love