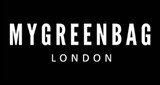 London, UK
Get 20% off with code SALE20 at checkout. My Green Bag brings together the best of London Street style...
Fashion Week Trends
Fashion Week, a clothing trade show that takes place twice a year, is for those in the Fashion world one of the biggest and most exciting events of the year. Fashion week takes place in five cities, Paris, New York, London, Milan and Berlin and for five consecutive days it features some of the world's most renowned designer's new collections and also showcases some of the world's best street style. Many from all over the world gather to watch the different fashion shows and display their unique take on fashion. Most importantly, however, amongst the fashion bloggers, stylists and many photographers, high profile celebrities can be seen visiting all five cities to see the shows.
London Fashion Week:


At London Fashion Week up and coming actress Gala Gordon was spotted front row at the Richard Nicoll show carrying a classic large black leather handbag. This distinctive design never goes out of fashion because not only do they look great but are excellent bags when travelling around town; everything fits in it! My Green Bag offers several large leather bags, similar to Gala Gordon's. For example the Cocoberry handbag made from genuine chocolate leather is a perfect bag for carrying around town.
New York Fashion Week:


Olivia Palermo, who is always seen at Fashion Week, added a dash of bohemian to her elegant look by accessorising with a brown tasselled clutch. Showcased at New York fashion week highlights that tassels are a must have this season and an almost identical design, the suede boho bag can be found at My Green Bag. This funky fringed bag will add boho chic to your look.
Paris Fashion Week:


Poppy Delevigne, known for her impeccable style, paired her Chanel dress with a small black leather shoulder bag at Paris Fashion week. Who said practicality couldn't be fashionable? My Green Bag offers several small shoulder bags that can be used for any occasion. The small coco leather shoulder bag for example is both stylish and practical. If you're going for a casual outing wear it as a shoulder bag or an evening you can out simply carry it as a clutch; My Green Bag's small coco leather shoulder bag is a must have!
Milan Fashion Week:


Fashion blogger, Chiara Ferrangi or known to her readers as 'the blonde salad' wore an eye-catching outfit. From head to toe in neon pink the fashion blogger made a bold statement at Milan Fashion Week. It would seem that neon colours are back on the fashion scene! My Green Bag's neon pink leather satchel is therefore a must have this season. Neon colours are back!
Berlin Fashion Week:


Model Evelina Sriebalyteseen was seen at Berlin Fashion week pairing her cute and simple black dress with a simple, practical, black leather backpack. My Green Bag offers several high quality backpacks similar to the one carried by Evelina. The black city backpack is a trendy backpack made of high quality leather that you can take around town with you, anywhere and everywhere! Whether you are going back to school or even back to work, the city backpack is a must have this season!