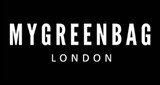 London, UK
Get 20% off with code SALE20 at checkout. My Green Bag brings together the best of London Street style...
Introducing The Spaceman contest!
We are launching our Spaceman Contest!!
Rules are simple ! Create a spacesuit for yourself and take a picture of you or your friend wearing it !
Send us the photo on facebook or by email to spaceman@mygreenbag.co.uk !
We will post them on our facebook page for your friends to see !
The photo most liked and shared will win one of our fabulous bags !
So get set and get creating ! Get the cardbox ! Get the tyre! Get the kitchen foil!
And start making your spacesuit !
Be imaginative and be funny ! :))
The contest ends on 30th September !
Good luck!