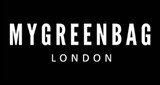 London, UK
Get 20% off with code SALE20 at checkout. My Green Bag brings together the best of London Street style...
Introduction to our intern blog section!

Hey guys!
Today we introduce The Interns Section Blog on our website that will be online next week,
It will give you the opportunity to know us a bit more, and may be the wish* to join our great team!* (always open!)
You will be part of My Green Bag daily life, and share our activities, our madness, our crisis, our success…
But you have to keep in mind that all the stories we will tell here have* the smell of leather and the sound of deep house*! Otherwise you will miss some dimensions of our adventures and office!
I will start with a picture of our office and its description to start with the decor of our adventure! (remember the smell and sound!!) The picture will show you the rest!
Vic