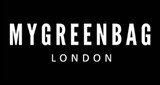 London, UK
Get 20% off with code SALE20 at checkout. My Green Bag brings together the best of London Street style...
Is pink the new black?
It was on the beginning of December that I saw an amazing pink oversize coat at Zara; I fell in love immediately so I take it at home. I don't know why but few days before I went to London I returned it (well, yes I actually know why… It was not one of my essentials that were going to be in my 15KG maximum luggage). So what was my face when I saw the same style colour coat on most of the showgoers during NYFW? You can imagine… I was so regretful and damning Ryanair weight restrictions!
Actually this colour trend swept the runways during the Fall 2013′s season but who could expect that it would be now everywhere (except few designers and Amancio Ortega)? Pink sneakers, pink oversize coats, pink beanies, pink scarfs, pink pants, pink lips, pink BAGS… PINK PINK PINK!! Fashions weeks' street styles have been on a pink filter since NYFW started so that's why we have decided to show you how to wear pink handbags, because if you have not yet realized… PINK IS THE NEW BLACK!
And here are our selection of ways to wear a pink bag! :)
My Green Bag lovely pink bags:

You can find the neon pink satchel bag here and the pink saddle bag here .
Have a nice start of the week!
My Green Bag xxx