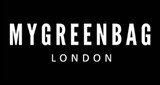 London, UK
Get 20% off with code SALE20 at checkout. My Green Bag brings together the best of London Street style...
Join the Rucksack Revolution!
We need to reach 100 supporters by 15th November.
So please join and show your support: http://bit.ly/187nqoI
Here at My Green Bag we are deeply in love with vintage design bags and live and breathe and create to get our products out to you!
We need your support to inspire us to go ahead and help us reach to a bigger audience with our creation!
So get the load of your shoulders and let our rucksacks carry them.