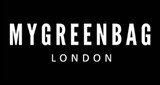 London, UK
Get 20% off with code SALE20 at checkout. My Green Bag brings together the best of London Street style...
Leap in the path with the Tan Polish Leather Doctor Bag
During the first part of th 20th century, doctors and physicians used to carry their tool in, today this kind of bags is very popular with trendy people. Since few years, vintage bags are making their come back and they are now becoming essential accessories.
The Tan Polish Leather Doctor Bag is definitely part of this trend and will perfectly match with most of your outfits. For going to work, to go for a drink and for all summer long, this doctor bag will be the perfect accessory.
Handmade with real leather, the Tan Polished Leather Doctor Bag can be hand worn or shoulder worn with its adjustable shoulder strap.
Here are some example of outfits to match with our doctor bag:
Classical style:

Boho style:

Hipster style:

No matter your style, the Tan Polished Leather Doctor Bag is made for you!
MGB xx