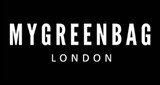 London, UK
Get 20% off with code SALE20 at checkout. My Green Bag brings together the best of London Street style...
London Style Hunting
Hey Trendy People,
We're back with a new article about style hunting. Once again, with our faithful camera, we wandered around London, in the cold, in the hopes of finding some really cool people. Well, yes it was freezing but trendy people face winter with style. And, yes we do have pictures to prove it.
We love the urban and geeky vibes of Josh. Simple but efficient. Here at my Green Bag we would accessorize it with The Black City Backpack.
Julie's outfit was a favourite of ours straight away. She looks effortlessly cool and trendy. Oversized scarf and woolen cardigan, jeans jacket on top of a funky polka dots dress, and Doc Martens. A+ style combination. We. Love. It. The Medium WIne Classic Leather Satchel would look perfect with this outfit.
Giovanni, Flynn Ryder look-alike, showed us that a Tartan scarf could make an outfit, and he is rocking these Union Jack Converse. This Urban Messenger Bag of ours would be a great addition to that outfit.
We love Jaleesa's coat, so chic. To brighten up the outfit, as well as a smile, she was wearing burgundy red Vans. Kaki and Burgundy is really trendy this season and Jaleesa showcased it in style. Because she admitted loving backpack, we would suggest this one for her: Quilted Leather Backpack.
We found this pair at the Camden Stables Market. It's one thing to stylish but to be stylish with your best friend is much more difficult. However, Harry and Andrew managed it pretty well, don't you think? We found two bags for them, that would compliment their already pretty perfect outfit.
The Vintage Office Satchel and The Black Horse.
Juliana knows how to work an oversized mustard scarf, and don't we love it? That outfit is so perfect, it is even hard to describe. Well done, we had a round of applause for you at My Green Bag. We think our Tan Leather Doctor Bag would be a great addition to the look.
We photographed Mark in of London's Trade Mark, Camden Lock. His simple outfit: well tailored coat and Doc Martens works so well. We can suggest to add our Flight Backpack/Satchel and here you go, outfit: done.
We fell in love with the gorgeous Tilly and her vintage style. She confessed being a bit of a vintage addict, and to be fair we're not complaining. Her bag is already really pretty but unfortunately it's quite unique. However here at My Green Bag we can offer an alternative: Hand-Stitched Hip Satchel.
Whilst walking around Camden Market we came across these lovely boys. Their style is quite preppy and we thought it could go really well with some of our designs. The Blue Square Flight Bag and the Brown City Backpack.
I really hope you enjoyed discovering new trends and that our fashion advice inspired you.
Stay trendy!
MGB xx