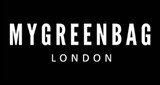 London, UK
Get 20% off with code SALE20 at checkout. My Green Bag brings together the best of London Street style...
Meet The My Green Bag Team !
Hey guys!
As you know we wanted to create an Intern Blog, it is now done!!
So let me introduce our team,
First, there is no intern without Boss, so, tatattaattatatttatttata… Here he is!
Our First intern is Ilona, at My Green Bag since March 2013, she is in charge of the artistic branch of the brand, and the best photographer ever!
Last but not least: Victoire, sharing My Green Bag adventure for two months now! Her job is to manage the marketing aspects of our brand !
We will soon have a glossary full of all the people and interns who has been part of the team since its beginning, who have brought My Green Bag this far ! Stay tuned for some fun stories and photos !