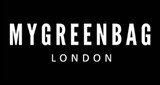 London, UK
Use code: SUMMER30 for 30% off your purchase! My Green Bag brings together the best of London Street...
Satchels Everywhere!
With satchels popping up everywhere and making a huge appearance at London Mens Collections, My Green Bag have a range of Mens and Womens satchels to suit your style needs!
Photo Credits:
yourensemble.com
Duchamplondon.com/marcs_blog
Myfashiontricks.blogspot.co.uk
Each of our satchels is lovingly handmade, from the stitching to the polishing of the leather, meaning your bag is completely individual.Available in a range of colours, to brighten a dull winters day, or if you prefer, our Vintage tan Leather satchels to complete your look.
MGB xx