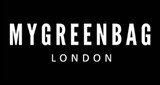 London, UK
Get 20% off with code SALE20 at checkout. My Green Bag brings together the best of London Street style...
SS16 Look Book + Flash Sale
Our SS16 look book is up online now. Here is a little sneak peak:
Check out the featured bags and inspiration behind their designs here.
Don't forget today is our last day of flash sale SHOW ME LOVE. Shop at our boutique at 25% off all items with code…. you got it 'SHOWMELOVE' at checkout. Happy days xx