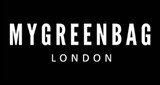 London, UK
Get 20% off with code SALE20 at checkout. My Green Bag brings together the best of London Street style...
The aviator backpacks <3
Check out all the colours of our aviator backpack http://bit.ly/1bUFCa5
available in green, blue, oxbloor and classic black!
original design of My Green Bag never to be found in high street shops!