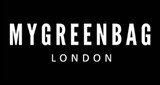 London, UK
Get 20% off with code SALE20 at checkout. My Green Bag brings together the best of London Street style...
The perfect present for your sweetheart
Valentine's Day is near. Some people love it, some people dread it. And every year, the same question again: what to get him/her?
Sigh no more my friends, here at My Green Bag we have got the perfect gift ideas for you. Everyone needs a new bag and we have so many for you to pick. What about you pick one of these lovely bags and fill it with some lovely trinkets. It would be a sort of care package that you could use again. A beautiful bag, that you get to keep, filled with flowers, chocolates and lovely cards.
Imagine what it would be to be given a bag full of surprises…
To celebrate, here at My Green Bag, we did a special photo shoot with our gorgeous models, red balloons, and beautiful bags. You are not ready for the cuteness you are about to see.
I hope you enjoyed seeing these pictures and that you are looking forward to Valentine's Day. And remember these bags are great bags for your other half, but if you are single, you also have to treat yourself!
MGBxx