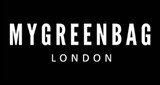 London, UK
Get 20% off with code SALE20 at checkout. My Green Bag brings together the best of London Street style...
TOP 5 messages Boss send to his interns!
Hey guys!
This morning in the intern blog we will give you the TOP 5 of the messages a My Green Bag intern can receive from the Boss!
The 5th:

Meaning, you can sleep more!!
The 4th:

Meaning, other activities are planned for your office day.
The 3rd:

Meaning, you'll spend all day outside, shooting some nice boys/girls!!
The 2nd:

Meaning, No more work for today, let's go to the pub!
And to finish: The BEST MESSAGE YOU CAN RECEIVE!!!

Meaning, no more work, Let's go for an open office bar!!