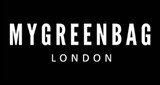 London, UK
Get 20% off with code SALE20 at checkout. My Green Bag brings together the best of London Street style...
We know that you'll not open this email
... because it may be put away in the wrong drawer. Since Gmail change its interface and we are now in the new tab "Promotions", we are affraid not to be found any more in your emails.
Please don't forget us! !
To be sure to continue receiving our newsletter My Green Bag, just slither our mail from "Promotions" to "Primary", because it would be sad to lose contact, wouldn't be?
See you guys! :)