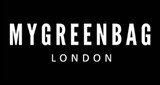 London, UK
Get 20% off with code SALE20 at checkout. My Green Bag brings together the best of London Street style...
Weekend Backpacks, Rucksacks and Holdalls!

Whats your favourite style? Find these and more at our wonderful website! http://bit.ly/1i4tiIt MGB x

Planning a weekend away? Why not take us with you! http://bit.ly/1djOq6k We have a range of beautiful Leather weekend bags.
Bag shown: Leather & Cowhide.
MGB x