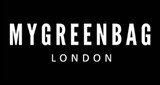 London, UK
Get 20% off with code SALE20 at checkout. My Green Bag brings together the best of London Street style...
What's New on Our Boutique!
So the weather has started changing and so we have introduced some awesome bags for mid season styling. Starting with the some new rucksacks like these ones-
Or these new super stylish saddle bags, hand bags and satchels-
Handmade and hand polished all our bags are as unique as ever. The stitching details and the feel of vintage leather is the best sourced quality. Check out plenty more designs on our boutique!
MGBxx