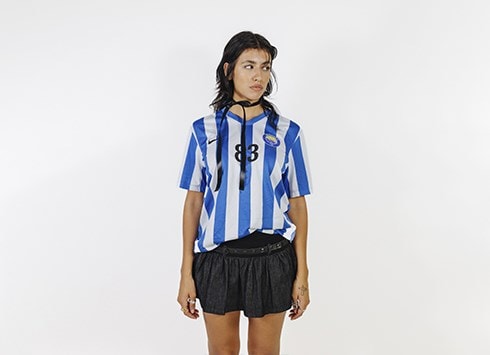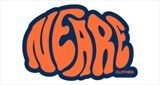 Madrid, Spain
We are a vintage shop based in Madrid that collect curated vintage clothes from all over the world; in...
Y2K: keys to join the Y2K trend with style in 2023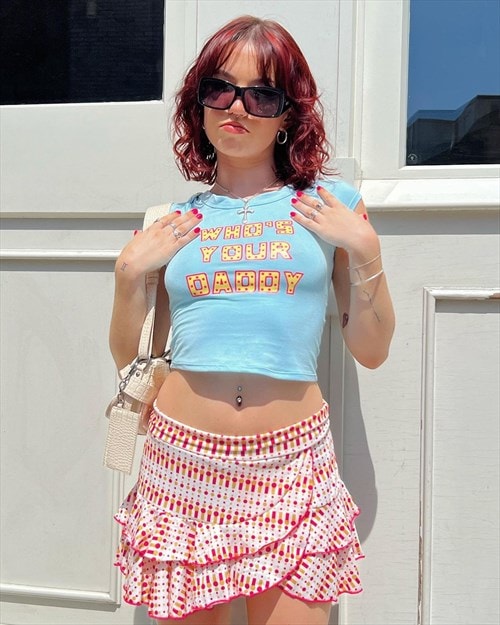 There is no better way to revive Y2K fashion than using vintage clothes that
belong to that time. Today we want to tell you how to wear the Y2K trend in
2023 to beat the game. Keep reading!
More than once we have visited our mom's closet in the search of "treasure" pieces that are on trend again and have become part of the most innovative looks. This is clearly the example of the Y2K trend. The style of the 2000s has become a favorite of generation Z (and millennial), going viral on Tik Tok and starring in the best Instagram looks. In the middle of 2022, with television reboots of series like Gossip Girl and Sex and the City, we move iPod and Blackberry era, and our Queen, Britney Spears… 20 years later, we are once again inspired by icons like Carrie Bradshaw, the Bratz Dolls, Lizzie McGuire or the Clueless characters.
How to wear the Y2K trend in 2023?
The first thing you should know is that in 2023 we will have a 'new version'
of the original aesthetic of the two thousand, which fuses the fashion of the early
the 2000s and notes of 90s fashion.
Therefore, although some garments remain true to their original style, many iconic pieces
such as the baguette bag, the Juicy Couture tracksuits that Paris Hilton always wore or the Custo Barcelona printed t-shirts that Phoebe Buffay from Friends has worn (and also Julia Roberts in the movie Bride to The escape)They've been updated.
If you want to join the trend, these are the pieces that cannot be missing in your wardrobe (I'm sure you already have most of them): baguette bags, T-shirts with graphic prints, low-rise pants, mini skirts (and also midi-length cargo skirts), velvet tracksuits, T-shirts basic tank tops and sportswear, chunky sandals…
Ten keys to join the Y2K trend
1.Low rise. is the maximum representation of this aesthetic; you can wear it with cargo pants, midi skirts, micro skirts and with the most iconic jeans of the era, the Boot Cut Jeans.
2. T-shirts with graphic prints or baby tees; and of course cropped tops showing the belly button: halter tops, backless tops, cropped tops…
3. Micro skirts (and cargo skirts). Both of them have been seen in different options, the XXS team and midi length with pockets. Fashion experts combine them with one or two belts; yo can combine them with an oversized upper part, with a cropped tee, a crochet jumper, a cardigan… definitely you need to have one in your closet for this upcoming year
4. Varsity/preppy aesthetic. The movie Clueless is the best example. Sporty clothes, bucket hats, pleated skirts… With a very special mention to the characteristic velvet Juicy Couture (yes, they'll come back again)
5. Denim on denim. Britney Spears is a great reference when it comes to wearing this trend. Combine a denim top or vest with matching trousers; but the most iconic thing will be combining denim with many layers: jackets, tops over tops, leg warmers, bags…
6. Butterflies and Dragonflies. This insect symbolizes rebirth, freedom and new beginnings. For this reason,and nowadays is still a symbol for this rebirth of the y2k generation. the butterflies are
Everywhere: Rosalia 's new album ('Las Mariposas, yo me transformo') to all kinds of clothes and accessories.
7. Special mention to the accessories. More is more. chain belts, body chains, XLL (toy jewels too) mirror effect or adorned with rhinestones), hoops; and we can wear them with silver, gold, plastic or metal; the options are endless…
8. The hairstyle is essential. Beyond the clothes and the accessories that cannot be missing in your Y2K style looks, you must pay attention to the hairstyle. Buns with clips and bubblegum pigtails are our favorites! But the most important thing here is to have fun! Enjoy yourself and try new things!
You can find many Y2K pieces in our Asos Marketplace Shop ! Have a look and enjoy finding iconic pieces from that Era
The truth is that the Y2K trend, beyond being a style, is an attitude. So, we encourage you to adapt it to your own style! Have fun!
credits: main photo:@laraadkins