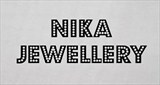 Nuneaton, UK
Welcome to our boutique. Here you will find a large range of different and fun fashion jewellery including...
Spend £9.95 and get a free item up to £5
We have a new offer for you starting today (31st August). Until the 10th September if you spend £9.95 (in as many orders as you like but must be in the same day), you will receive a free gift of your choice up to the value of £5.
Once you have placed your qualifying orders, just click on the item you would like for free and click to send us a message to let us know that is the item you would like. We will then include this item in with your order/s.
Most of you probably know but for those who don't, you are unable to purchase multiple items in one go on asos marketplace, you have to purchase each item seperately through paypal. Don't worry though, we will keep a track of what you have bought until you reach £9.95.
Any problems or queries just send us a message and will we reply asap x