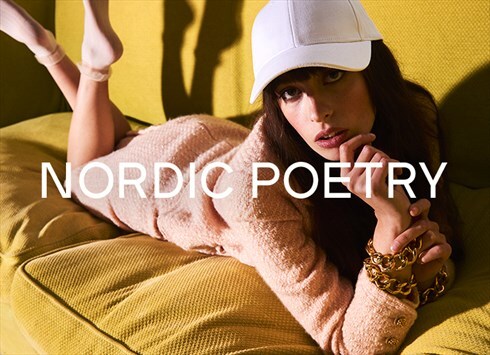 London, UK
Nordic Poetry specialise in designer vintage clothing and rated as London's best vintage designer store...
Dungarees
So. Its gonna be a good summer for fashion….overall. Sorry i had to get that out the way but utility fashion is set to be mega this spring/summer 2013 especially dungarees and its about time! Durable, comfortable, convenient, and a statement they are the perfect piece to play in the park for girls and boys.
For the girls: How liberating will it be to do cartwheels without the fear of the skirt ending up over your head or laugh in the face of a skirt lifting summer breeze.
For the boys. How good will it be to have something else to choose from in your wardrobe other than jeans and a t shirt. Plus there's a pocket for literally every BBQ utensil you can think of.
Dungarees have been have been tried and tested by workers since the 18th century. When Dungarees/overalls were introduced in the industrial community they began popping up on a plethora of work sites, including: railroads, construction sites, farms, and factories. At their inception overalls were typically worn by men, but this changed after women joined the industrial work force in the early 1900s.
Naturally, with propaganda such as the "we can do it" poster above it wasn't long before they became fashionable among men and women as they were considered more comfortable than jeans and far more convenient.
In the 1960′s Patterns and colours were introduced to dungarees and they became increasingly popular with the boys and girls of that time all the way through to the 70′s.
As far as the 80′s was concerned dungarees were set aside for a small time seldom showing their face in the eras fashion industry.
Then the 90′s came!
So here we are in the spring/summer of 2013 where we saw dungarees again! all over the catwalk and off it.
Utility and 90′s revival are all the rage this season so what better way to stay on trend than donning your own pair of dungarees from Nordic Poetry.