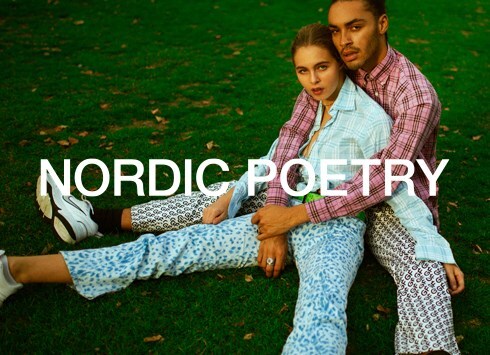 VAT No: 162466701
London, UK
Shop: 141 Bethnal Green Rd @nordicpoetry
Easter Weekend Trips!
V&A – David Bowie is:
You may have undoubtedly heard the hype surrounding the V&As new exhibition this month, David Bowie is. The new exhibition is the biggest selling ticketed event for the V&A, and with many celebrity names coming along for the VIP evening, including Tilda Swinton and Christopher Kane, its sure to be an exhibition worth seeing.
The exhibition is the first of its kind to look at David Bowie's extraordinary life in full. It features costumes, instruments and hand written lyrics. If you're a Bowie fan, this is a definite must! However, even if you do book now, you won't be able to go to the exhibition till July due to the huge demand for tickets!
Tiger Territory: London Zoo
A brand new tiger enclosure has just opened at London zoo which cost 3.6 million to build! The new enclosure aims to create a setting as natural as possible for the new Sumatran Tigers. The zoo itself is a great day out, with penguins, gorillas and many other interesting and often endangered animals on display.
If you wanted something unique and interesting to do for summer then why not try "Zoo Lates". This is held over a couple of Friday nights in June and July in which the zoo opens from 6-10 and people can come in and party with the animals! The zoo provides a mask or hat, drink of arrivals and entrance to the zoo! This looks like a great evening out and at the moment theres an offer for 50% off the normal £25 tickets. Get your claws in quick!
Oxford vs Cambridge Goat Race
Thats right, you read correctly, the GOAT race takes place at the same time as the classic boat race on the Thames. This fun new tradition is a quirky alternative to the packed out boat race (which is sure to be a very chilly affair this year). Tickets are only £5 and the race is held at the Spitalfields City Farm, close to the Spitalfields market so you can make a day of it!
Oxford Vs Cambridge Boat Race – Sunday 31st March
Another nail biting race between the two top universities in the United Kingdom, Oxford and Cambridge. This race is always dramatic and leaves the nation biting their nails on who will win this year. Its always been a bitter battle between these two, and both parties are desperate to win. Will this years reigning champions, Cambridge, beat Oxford again to the post? How about going along and watching the event for yourself. The race is watched by around 250,000 people each year. The view along the Putney embankment is one of the best places to view the race due to the long clear view on both sides. There are also numerous pubs along the tow path, perfect for getting in the spirit of things!