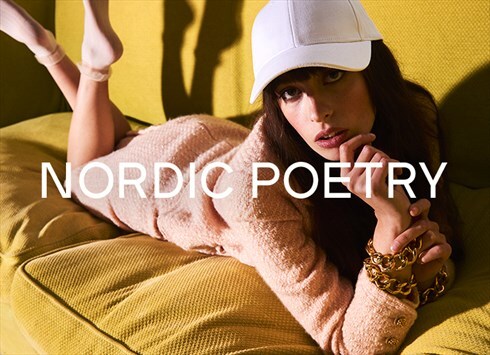 London, UK
2020 Best Vintage Store-Nordic Poetry - British Vogue Shop: 141 Bethnal Green Rd @nordicpoetry...
GAGGLE OPEN NEW ARTS PROJECT INSITU, NORDIC TEAM GO CHECK IT OUT!

Nordic Poetry Team goes south of the river for the opening night of 'Insitu' a new non-profit arts and event space, between Deptford & New Cross. Describing it's self as "a testing ground for new ideas and one-off projects"
Just as we got there the 20-strong all-female London choir 'Gaggle' kick off the event, with their genuinely imaginative musical screaming's and tribal groove, dressed in hand cut smocks, smeared black lip stick mouths, a sight to behold. Gaggle are without a doubt at the forefront of an impressive woman's movement pushing subjects such as arranged marriages and female circumcision to the forefront of our minds, we approve wholeheartedly.
The Insitu space is small but perfectly formed, located next door to the Royal Albert Pub, a favorite for Goldsmith students and local artist. Insitu was brought to life by Holly Would, an up-coming curator, who decided to take her destiny into her own hands and open the space up for the benefit of London's undiscovered and on the rise talent. It's the perfect test bed for Artists from all walks of life looking to showcase their work, whether you're a Fashion designer, Illustrator or musician, you get the sense that anything goes. It all feels very hand crafted which only adds to the charm and the sense that if you want something to happen in life, then its time to get your hands dirty and get creating!