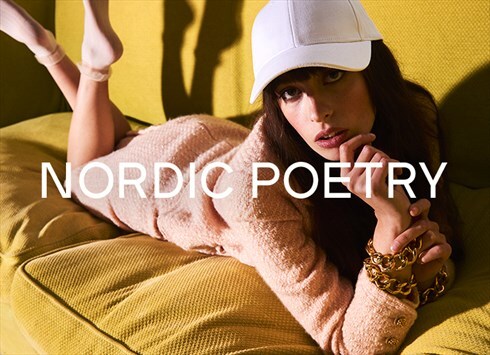 London, UK
2020 Best Vintage Store-Nordic Poetry - British Vogue Shop: 141 Bethnal Green Rd @nordicpoetry...
High Waisted Jeans
The 90's is having a huge fashion revival at the moment, and one of the biggest trends which can be seen at the moment is high waisted jeans. They can be both flattering and completely the opposite if not styled correctly and you are in dangerous territory of looking frumpy or like your mum in her gardening jeans. The easiest, and most flattering, way of styling them is have them tight at the hips, but not so tight at the waist that they are cutting in and creating an unflattering silhoutte. High waisted jeans are actually quite comfortable, but only once you find the one, the one pair that fits you like a glove and moves with you. Some pairs cut in all the wrong places and can be extremely uncomfortable if they have to be worn higher!
Once you've found the perfect pair, you have to find a great top to go with them. Due to vintage high waisted jeans often being quite loose and straight legged, unlike contemporary skinny versions, they need an opposing top half. The best way is go tight and cropped. A flash of your midriff is a definite hark back to the 90s and the tightness of the top shows you have a great body under the jeans. Take some inspiration from these classic 90s shots and get yourself a pair of high waisted jeans for summer!