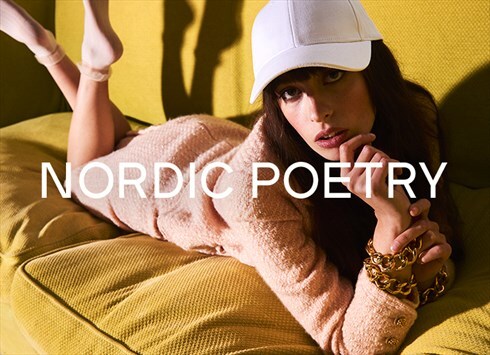 London, UK
2020 Best Vintage Store-Nordic Poetry - British Vogue Shop: 141 Bethnal Green Rd @nordicpoetry...
Kimono and Haori Jackets
Japanese fever has reached the western fashion market. People looking to create an interesting and unique outfit have grown bored of the endless blue jeans and t shirt fashion from the west and are now looking to the east for colourful and beautiful silks. The most instantly recognisable of all Japanese fashions has to be the Kimono. This is a classic piece of clothing which dates back to the 16th century, which was then referenced to as a kosode.

Kimono literally means, "the thing worn" with Ki meaning "wear" and mono meaning "thing". Today, the kimono is not worn as often in Japan due to the popularity and practicality of western fashion. Kimonos are quite restrictive pieces of clothing (when wrapped around the body) due to the stiffness of the fabric. However, from the 19th century, which is known as the Meiji period, kimonos were worn everyday, mainly due to the modernisation of silk making techniques, meaning many women could afford a silk kimono.
Haori jackets are the outerwear which is used to protect the delicate and expensive kimono underneath. They are often shorter than Kimonos, falling to about hip length. Japan has extreme weather climates often being humid and hot in summer and bitterly cold in winter, meaning layering is key, which is why the kimono was so popular. There are many different dyeing techniques for Kimonos and Haori, as this is often the key to displaying wealth and social status:
Japonisme was seen all over the Spring/Summer 2013 catwalks, with designers such as Vivienne Westwood, Haider Ackerman and Pucci looking to the east. One of the easiest ways to pull off this trend is to wear a traditional Haori jacket over western clothing for a unique east meets west look. This is also a great trend for summer festivals, as the jacket looks great worn over shorts as well as keeping the chill off in the evening. It can make a good outfit look beautiful, especially if the jacket has a delicate silk pattern on it.
Both Kimonos and Haori Jackets can be worn for a cool fashionable length, but due to the length of the Haori jackets, this is often the most versatile option, whereas Kimonos are a definite statement maker.
Here at Nordic Poetry, we have a beautiful collection of vintage Kimono and Haori jackets in delicate silk. One of our Haori jacket is made with the traditional Shibori technique of tie-dying. This technique is extremely intricate and delicate requiring the maker to tie tiny bits of fabric and then dye around these pieces, creating either a floral or natural pattern.