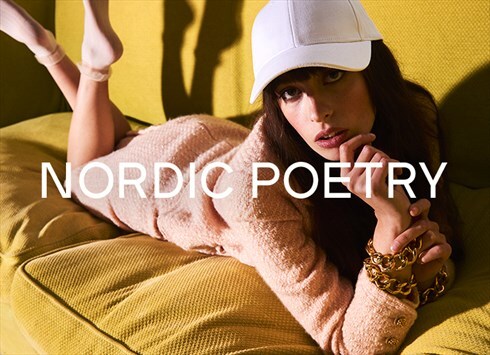 London, UK
2020 Best Vintage Store-Nordic Poetry - British Vogue Shop: 141 Bethnal Green Rd @nordicpoetry...
Milan Fashion Week: What happened...
Following our last blog post about who to watch at Milan Fashion Week this week we'd like to show you what actually happened…
Wednesday 20th – Gucci
Following last seasons bright burst of colour, Gucci couldn't have chosen a more opposite colour spectrum. With black leather, deep plums and rich oxblood this was a far cry from the yellows and reds of summer.
Thursday 21st – Prada
Last season saw Prada take inspiration from Japan, with Kimonos and silk skirts in abundance. This season however, saw a more basic inspiration with models having bedraggled hair and a slightly undone look.
Friday 22nd – Moschino
Moschino's S/S 13 collection saw a return to the 60s and monochrome was the definite colour of choice. Stripes and shift dresses were a favourite. This season however, Moschino was heavily influenced by the United Kingdom. Tartan and embroidery reigned supreme at a very regal catwalk.
Sunday 24th – Dolce and Gabbana
The Kings of embellishment and displays of wealth brought another spectacular show to Milan this season. Last season we saw printed cotton short and bra-let suits, whereas this season the inspiration came from the Italian cathedrals.
Monday 25th – Armani
Last season at Armani we saw navy blue sequin outfits sparkling like the night sky. This season kept with the dark trend and didn't venture far from an almost completely black palette.