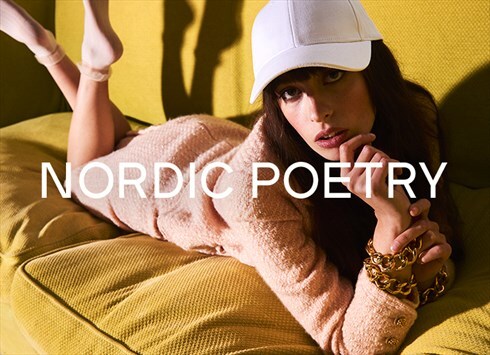 London, UK
2020 Best Vintage Store-Nordic Poetry - British Vogue Shop: 141 Bethnal Green Rd @nordicpoetry...
Milan Fashion Week: Who to watch...
With London fashion week finishing last night, fashion editors and buyers picked up their mulberry's and headed to the fashion capital of Italy, Milan. We've compiled a list for you of the big names to watch this week.
Wednesday 20th – Gucci
Starting out in 1921, Guccio Gucci wanted to build a design house with the nobility of the English with the leather artisan skills of Italy. Last seasons catwalk packed a punch with brightly coloured suits and jewels. Will Gucci continue their colour streak into Autumn/Winter though?
Thursday 21st – Prada
The Prada brand started in 1913 in Milan, selling luxury leather goods, such as suitcases and bags, to wealthy clients. In 1919, Prada started supplying the Italian Royal family increasing the brands prestige. Last seasons catwalk saw a definite influence from the east, in particular Japan.
Friday 22nd – Moschino
Created in 1983 by Franco Moschino, this colourful and eccentric brand became an instant hit. Last seasons offerings were a monochrome delight. Taking inspiration from the 60's, models walked the catwalk in shift dresses and mini skirt suits. Will this weeks show use the same colour palette and will the 60's reign again?
Sunday 24th – Dolce & Gabbana
Dolce and Gabbana are a super success story. Meeting at a fashion house they both worked for, they decided to branch out and create their own designs. In 1985 Dolce&Gabbana created its first woman's line, a year later it opened it first store. By the end of the 1990s they were turning over around 500 million dollars. The last collection, for spring/summer 2013, saw the pair take inspiration from a Mediterranean holiday which saw brightly coloured clothing, bamboo corsets, headscarfs and chunky jewellery.
Monday 25th – Armani
Founded in 1975 by Georgio Armani, this super fashion house continues to go from strength to strength. Last seasons catwalk saw a dazzling array of ice blues developing into sparkling navies in sleek silhouettes. Will this weeks show be equally as glamorous?