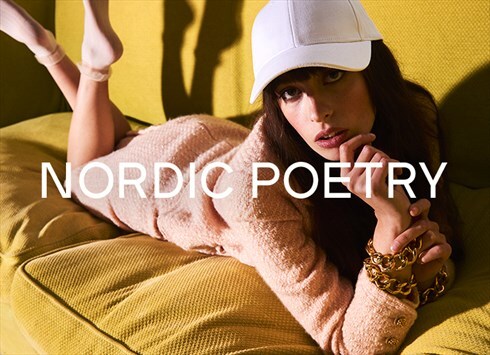 London, UK
2020 Best Vintage Store-Nordic Poetry - British Vogue Shop: 141 Bethnal Green Rd @nordicpoetry...
Nordic Poetry Fashion Film
Over the last couple of months Nordic Poetry has been working with Nephew London to art direct and produce a short film and campaign.The campaign film was directed by Elliott Morgan and Katia Ganfield with images by Elliott. A huge thank you to Samsung Electronics UK and Sanderson London for supporting the film which just premiered on Rankin's Hunger TV!
Check out some of the images below with the full set on The Hunger. The cast includes fifteen of London's breakthrough creative influencers from design to art and music to fashion – stylist and DJ Alexis Knox, emerging Scandinavian pop artist Anna Wihlke, models Ben Cracknell and Charlie Isherwood, fashion bloggers and street style icons Ella Catliff (La Petite Anglaise) and Shini Park (Park & Cube), BBC Radio 1 DJ Jen Long, performance artist and muse Leah Debrincat, singer-songwriters Natt Weller, Kash and Rod Thomas (Bright Light Bright Light), DJ and fashion muse Munroe Bergdorf, stylists Oliver Vaughn and Sabina Emrit, Nik Thakkar.
Check out the film now at Hunger Magazine!:
http://www.hungertv.com/feature/nordic-poetry-visual-aria/