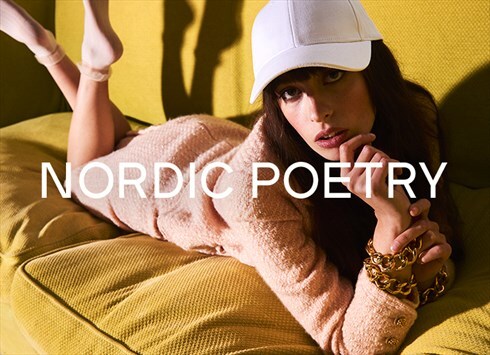 London, UK
2020 Best Vintage Store-Nordic Poetry - British Vogue Shop: 141 Bethnal Green Rd @nordicpoetry...
Nordic Poetry's 90's Revival
The 90′s is an era we all remember for its fashion. Anti fashion played a big part and with it came all sorts of wacky and wonderful styles. We only have to remember the film and T.V. shows of the era to bring the tie dye memories flooding back.
Well after giving you that refreshing walk down memory lane we have some good news. 90′s is back!!
2013 Spring/summer catwalk saw a strong 90′s influence being used by designers like Moschino, YSL and DKNY (not surprising. If anyone knows how to do 90′s its DKNY and Moschino)
Fashion wise, no other era was more colourful and eye catching than the 80′s and 90′s. Patterns such as tie dye was heavily used, which was first seen worn by hippies in the 70′s. Here we see Rita Ora doing the same.
Here's Rhianna sporting a jumpsuit from DKNY's 90′s revival collection. Reminding us how popular they were in the 90′s. The jumpsuit was first invented for the army to jump out of planes but like so many other military garments it managed to work its way into the fashion industry. Jumpsuits in fashion have been around since the 60′s and have always held a small corner of the fashion world in the eras that followed. In the 80′s the jumpsuit trend took off again and followed through into the 90′s. True to form they were loud, contrasted and awesome. Now its back again in 2013!
Convinced?
Nordic Poetry is pleased to announce our own 90′s revival collection. What better place to get 80′s and 90′s fashion than from the actual eras!
To buy any of these items click here