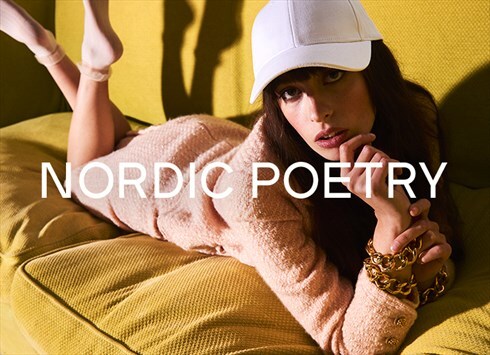 London, UK
2020 Best Vintage Store-Nordic Poetry - British Vogue Shop: 141 Bethnal Green Rd @nordicpoetry...
OLD IS THE NEW – A VINTAGE FASHION AUTUMN STYLE GUIDE
Just because it's getting cooler outside, dosen't mean you can't look hot this autumn! Here's a little inspiration guide. Hope you enjoy it! And don't forget to check out the rest of Nordic Poetry's look book that's now up on the site.
BLANKET COAT DRESSING
It's like the perfect mix between a coat and a blanket. Do layers and mix up your autumn style, keep it simple with a pair of jeans and a turtleneck or add some edge with Nordic Poetry Vintage renewal leather biker jacket (as seen on Lucy Wattson).
LITTLE RED RIDING HOOD
Throw a cape on this season – get inspired from Saint Laurent AW 14/15 collection. You got to love that superhero swoosh it makes in the wind! We're just so much in love with this multifunctional garment.

SMACK ON A BURRBERRY MAC
Audrey Hepburn was rocking it in the 60′s and it's that must have classic wardrobe essential.

THE SWEET 60′s
Twiggy and Jane Birkin is on everyones lips this season. Join the baby doll style and pair it with a thick eyeliner for a more cool look. Check the runway pictures from Gucci and Saint Laurent aw 14/15 for good inspiration.

TURTLENECK
How smashing does Jane Fonda look? This turtleneck dress from Nordic Poetry will both keep you warm and stylish.

VELVET NIGHTS
Dark and mystical as a december night, velvet is that wawawoom!-material. Pick up our velvet dress or the rare 60′s Emilio Pucci trousers – before someone else does! :)

GOLDEN DAYS
Shine, sequins, glitter and golden… Hit the dance floor looking fabulous in anything metallic. Take a look on this shimmering top that's now up on Nordic Poetry! We can't get enough of it!