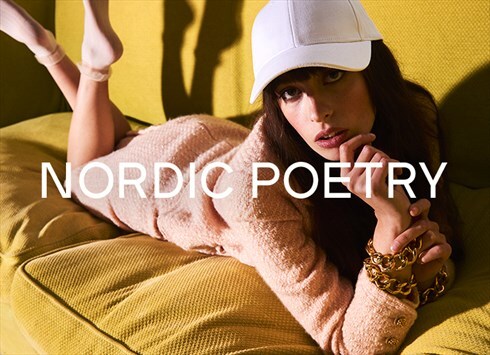 London, UK
2020 Best Vintage Store-Nordic Poetry - British Vogue Shop: 141 Bethnal Green Rd @nordicpoetry...
Sportwear
When some one says sportswear to you whats the first thing that pops into your head?
This?
Maybe Even this
If thats the case it's time for Nordic Poetry to show you what pops into our head.
Although today you may think sports wear is always associated with the likes of Nike and Adidas and is genrally worn to participate in a sporting activity it wasn't always the case. The term "sportswear" was brought to us from America and is hailed as America's main contribution to the history of fashion design. Sportswear, in fashion, was first developed to cater to the needs of the increasingly fast-paced lifestyle of American women. The precursors of true sportswear emerged in New York before the Second World War. 1930s designers such as Clare Potter and Claire McCardell were among the first American designers to gain true recognition for their innovative clothing designs. Clothing such as the side saddle draped skirt for women who enjoyed horseback riding or the two piece bathing suit. The term sportswear was also used to describe clothes that were simply more relaxed than their european counterparts. Item like the monastic and popover dresses which the increasingly independent American women liked due to the fact you didn't need a maid to help you dress into one.
As you can tell sportswear has come a long way since then but not so much for DKNY or Stella McCarthy who's 2013 spring/summer collection was based heavily on the old sportswear fashions.
Nowadays we mainly see sportswear been worn in street fashion. The style and materials have changed dramatically but people still wear sportswear for the same reasons as they did in the 1920′s. Its easy, comfortable and still looks damn good!
CLICK HERE to have a look at some of Nordic Poetry's own sportswear