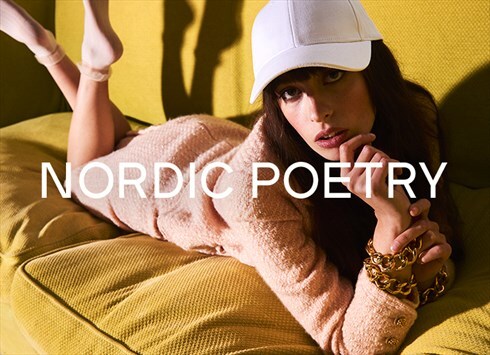 London, UK
2020 Best Vintage Store-Nordic Poetry - British Vogue Shop: 141 Bethnal Green Rd @nordicpoetry...
Summer Music Festivals 2013
All this gloomy weather is making us think of sunnier times ahead. Particularly the festival season, when you can chill out on a sunny field with a cold cider (or beer!) in your hand and listen to great live music. Here is a list of the must have festivals this summer:
Glastonbury:
The king of festivals, this has to be one of the biggest of the summer. With a year off for the olympics and to rest the land, its now back with a bang! The dates are 26th – 30th June and the odds are already rolling in to see if its going to be a traditionally soggy affair. Although the line-up hasn't been announced yet, tickets are already sold out! But there is a resale in April for tickets that have been cancelled. Best register soon if you want to go!
Reading and Leeds:
Some people would argue that these two mega festivals have now well and truly taken over glastonbury for the "king of festivals" title. This years line-up is pretty impressive and not for the faint-hearted either. Green Day, Eminem, Biffy Clyro and Nine Inch Nails are some of the big contenders. Where Glastonbury has started taking on massive pop stars of global status, Reading and Leeds have stuck to the rock roots.
Bestival:
This relatively new festival from Radio 1′s Rob Da Bank and Josie is growing bigger and bigger each year. Often seen as the "fancy dress" festival it looks great fun for people who just want to have a good time on a slightly smaller scale to Glastonbury and Reading. This years line up is definitely an eclectic mix with Elton John, Snoop Dogg, M.I.A and Wu-Tang Clan all playing. Situated on the picturesque Isle of Wight it is one of the latest festivals in the season with the dates 5-8th September.
Latitude:
Set in beautiful surroundings in Suffolk this festival describes itself as "more than a music festival" by offering comedy, dance and theatre acts. This year the festival is the 18th – 21st July with Bloc Party and Foals being the big headliners. Featuring coloured sheep and set by a lake its best for people who want both a beautiful setting and cool music.
Now that we've got you in the festival spirit, why not check out our festival fashion guide!