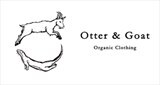 Manchester, UK
Organic, Eco-Friendly & Sustainable Clothing. A blend of interesting prints & well crafted garments inspired...
Otter & Goat's Autumn/Winter '15 Collection
Our new collection is here for Autumn '15 and this summer has seen a number of exciting developments within the Otter & Goat brand.
Organic fibres
The use of organic material in our clothing was paramount to ensure the natural element of our brand ran through the garments we produced. This summer we worked to find fibres that integrated perfectly with our designs and our brand ethos. By using organic cotton, bamboo viscous and regenerated wood fibre we fulfilled this requirement as well as discovering much better quality garments.
Hand printing
Having moved to the south of England in April, we set up a new screen-printing establishment in the Kent countryside. To ensure the best possible print quality for our garments, we hand print all our designs using the finest water based inks.
Woven labels
To finish off our hand printed organic garments we needed a versatile label that encompassed our brand logo and image, so we produced a tightly woven, high definition label that sits beautifully with all our products.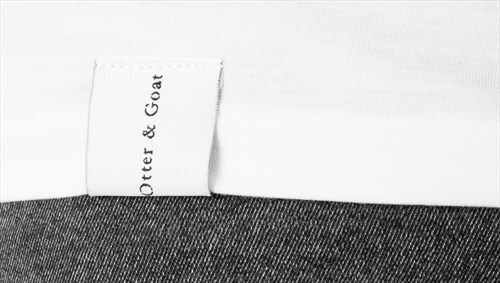 Natural dyes
All summer we have been experimenting with the power of naturally infused dyes and how this type of dye works with our new organic fabrics. We have created a range of male and female tie-dye tee's using ingredients such as spinach, beetroot, paprika and lavender. Watch out for new colour ranges as the seasons change.
Range extension
Expanding our range was essential for Otter & Goat this year, so we now offer, jumpers, hoods, hats, coloured tees and tie-dyes. We're planning to broaden our range by the end of the year, so keep an eye out!
Introducing Otter & Goat Re:thread
A new addition to our store that sees old clothing found in various places around the world transformed into chic one off items. Vintage fashion has taken the high street by storm in recent years and although our Re:thread items can be classed as vintage, we feel our garments offer a more handmade feel to your wardrobe. Keep an eye out for blogs explaining the transformations on chosen items.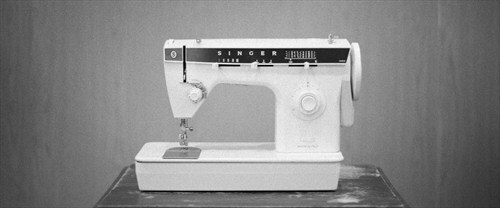 As a new independent start-up we are always looking for ways to improve our garments while sticking to our brand values, we feel the changes made this year will help Otter & Goat grow in the way we want it to – naturally and organically.