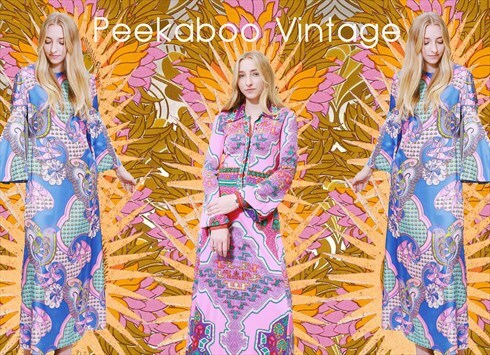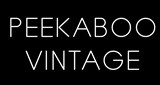 London, UK
Voted BEST VINTAGE boutique, BEST WOMENSWEAR in the ASOS Boutique awards #1 most followed boutique of...
Jenna Louise Colman in Peekaboo Vintage - Ossie Clark
We are such huge fans here at Peekaboo HQ of Ossie Clark and Celia Birtwell's timeless pieces, we have archived over 50 items by the classic designer's. It makes us very proud to see these pieces being worn on the red carpet or at special events. Some of these dresses are now over 50 years old and are they still look as amazing and relevant now as they did in the 1960's or 1970's.
Image:http://www.gypsetgirl.com/
This beautiful dress as worn by Jenna Louise Colman from Peekaboo Vintage at the National Television Award's on Wednesday 22nd January 2014 was a classic Ossie staple. Black maxi in moss crepe – sexy as hell, but still maintaining total elegance. What more could a girl want from a dress?
Image: Peekaboo's own source
Ossie Clark
Image: Wikipedia
Billie Piper wearing Ossie Clark for the Peekaboo Vintage Campaign.

Image: Peekaboo's own source
Image: Peekaboo's own source
Image: Peekaboo's own source
Bianca Jagger in Ossie Clark.
Bianca Jagger
Image: http://missavagardner.tumblr.com