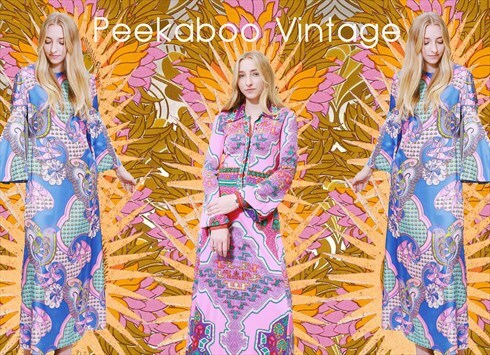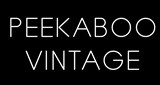 London, UK
Voted BEST VINTAGE boutique, BEST WOMENSWEAR in the ASOS Boutique awards #1 most followed boutique of...
Meet the Model
We managed to squeeze in an outdoor shoot here at Peekaboo HQ on one of the not-so-cold days last week! Our beautiful model and blogger Linda looks great in all the new pieces and we decided to pick her fashion brains with a few "meet the model" questions…(You can see more of Linda at her blog "Maiden of Mirth")
We LOVE the newest outdoor shots for the Peekaboo ASOS boutique…how did the shoot go?
I love Peekaboo Vintage so combined with great people and loads of fun, its pretty much my perfect day!
My favorite outfit of the shoot has to be the amazing kimono.
This S/S I'll be mostly wearing…
Pastels and prints and lace… Im looking forward to a pretty dress.
My wardrobe at home is best described as…
Eclectic
My fashion girl crush is…
Lou Doillon in London and Margherita Missoni on holiday
My favourite piece of clothing I can't live without is…
The perfect white T-shirt, slouchy with a flattering neckline. Im always on the look out!
Here are a selection of photos from the shoot…
You can shop the newly added pieces here:
https://marketplace.asos.com/boutique/peekaboo-vintage