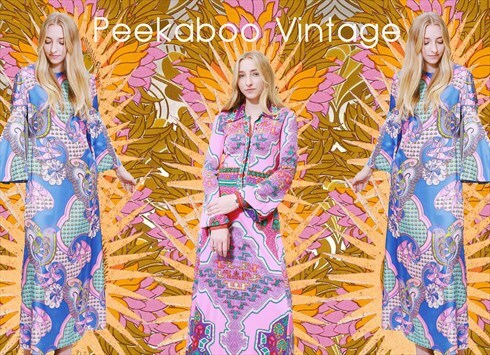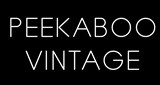 London, UK
Voted BEST VINTAGE boutique, BEST WOMENSWEAR in the ASOS Boutique awards #1 most followed boutique of...
Meet the Model-Scarlet
We are loving our newest model Scarlet and thought we'd ask her a few questions to get to know her a bit better and share her answers with you! Here's our latest favourite pic of her modelling our amazing petticoats from today's shoot…
We asked her 10 interesting questions…
1. How old are you and where are you from?
19 from London
2. How would you define your personal style?
My style varies from season to season, but I've always been a massive fan of denim and leather jackets. I also love customising things so my clothes are always slightly different.
3. Who is your style icon and why?
I don't have a single style icon, but I'm influenced by various things and people around me… I'm more influenced by people walking past me in the street than any single person.
4. What is your favourite Summer 2012 trend?
I've been loving aztec prints this summer. I'm a fan of bright colours and aztecs so fun; perfect for festivals or chilling out in the sun.
5. What do you think people's most essential summer item should be?
Cutoff denim shorts are definitely my essential summer item. You can dress them down, dress them up, wear them at the beach, or even for a night out!
6. When you are not busy modelling, what are some of your favourite things to do?
I love reading. Nothing better than spending a summers day in the park with my favourite book! I also love going out, or just going for cocktails with the girls.
7. Where has been your most favourite place to travel to?
So far the best place I've been to is the Caribbean, but I'm off to Ibiza in two weeks, so really excited about that!
8. What genre of music do you listen to?
I'm very open minded when it comes to music. Generally if I'm going out, I like listening to house music, although the best genre for just chilling in the sun has to be reggae.
9. Who or what gives you the most inspiration to model/do things in life?
I've always been a very proactive person, and am happiest when I'm doing loads of things, when I have a spare minute I love to paint
10. What are you dreams? Where do you want to be in 5 years time?
I'm currently studying for my degree, so hopefully in five years time I'll be doing my PhD!
And here are some behind the scenes photos from our spots and stripes shoot with Scarlet today…
Until next time!
Lots of love
Peekaboo Vintage x x x