VAT No: 158769745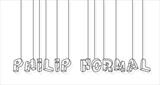 London, UK
Pop adventure. 45 Brixton Village SW9 8PR ! Artist collaborations. Awesome print. Instagram = @PHILIPNORMAL...
:) WHAT HAPPENED TO YOUR LEGS IRATE!! and a one off Gaga t shirt!
Irate that makes these hats popped into the Happy Shack yesterday to deliver some amazing hats for us! He was wearing Jeremy Scott Adidas ski boots but i thought he had an accident or something, they look like those things you wear when you have your foot in a cast. Anyway! We have loads of hats now, and he didn't have an accident, it's fashion.
AND CHECK OUT THE ONE OFF GAGA T SHIRT! AWESOME!