VAT No: 158769745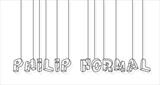 London, UK
Pop adventure. 45 Brixton Village SW9 8PR ! Artist collaborations. Awesome print. Instagram = @PHILIPNORMAL...
Abigail the diplomat space waiter of the Happy shack region........
SO it got so cold today! I even think it snowed for about a minute. But have you ever met a space diplomat? Because they wear KILLER HEELS and never feel the cold. I think it's something to do with the way super-astronaughts are trained? Richard Branson is probably going to commission us to make his SPACE lady outfits. Well…...