VAT No: 158769745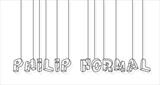 London, UK
Pop adventure. 45 Brixton Village SW9 8PR ! Artist collaborations. Awesome print. Instagram = @PHILIPNORMAL...
Feeling Blue!!!!!!!!!!!!?? THEN have free UK shipping.
Blue is one of our favourite colours at the Happy shack, so to celebrate this fabulous colour, we have added some BLUE items to our store! in LOVE with this Red Mutha blazer.
Would you like free UK shipping? ok then!!! all you have to do is put in the promo code 'happyface'! Valid until Friday the 3rd!!! Find us on Facebook and Twitter! Click on the link on the right!!! !!!!!
Happy February!!!!