Introducing Pixielure - Festival Clothing & Accessories for the Bold, Savage & Glam.
New Boutique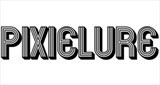 Newcastle, UK
Bold. Savage. Glam We believe everyone deserves to feel bold, savage and glam at their favorite festivals...
Visualizing yourself in a field with your best friends for a weekend or day of fun will be the pinnacle of the summer. Whether you are heading abroad to find some festival fun or you are preparing for Creamfields, Glastonbury or SW4, you will have one eye on your clothing choices.