Introducing Pixielure - Festival Clothing & Accessories for the Bold, Savage & Glam.
New Boutique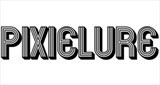 Newcastle, UK
Bold. Savage. Glam We believe everyone deserves to feel bold, savage and glam at their favorite festivals...
What makes the best festival clothing
Visualizing yourself in a field with your best friends for a weekend or day of fun will be the pinnacle of the summer. Whether you are heading abroad to find some festival fun or you are preparing for Creamfields, Glastonbury or SW4, you will have one eye on your clothing choices.
At Pixielure we want to help you discover outfits that you will relish trying on and experimenting with over the weekend.
What makes Pixielure the perfect for festival clothing.
Discovering a new accessory or play suit that hits your style bang on will be the sign you are in the right place. Our bright and vibrant shorts and play suits are certain to bring a new style to your whole getup and leave heads turning across the festival.
However, what sets us apart is how easy we make it. We have festival clothing that are suited to the type of festival and your personality.
Whether you are searching for something with the wow factor our Stargaze Bra could be ideal. If you prefer to summon the spirit of steampunk, our Pandemonium Harness may be the best choice.
We have an exciting array of accessories and clothing for you to choose from.
Get in contact with us today.